Every little girl dreams that she can live in a castle and be a princess.
The back of the mirror features elements of the castle. Each mirror is 100% handmade.
The handle makeup mirror stands on surfaces while folded. Handle size and touch is just nice for gripping. Easy to adjust the angle while folding it.
We focus on vibrant colors and beautiful artwork to ensure that your little one gets the Wow! reaction they deserve.
Lifetime warranty
Dear friends,
We are happy to serve all of you. We guarantee you a zero-risk purchase in Tobehighest
If the product was broken on the shipping way. Plz e-mail us with clear photos and we will ship a new one to you again. Just e-mail us.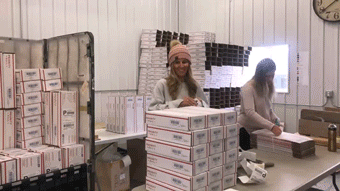 We are committed to making the most meaningful gifts for your loved ones. Follow us!