Handcrafted from genuine hoodie fabric, this car cover is designed to keep your car's shifter handle stylish and functional. It comes in 6 different colors - blue, orange, pink, red, white and black - so you can choose the one that best suits your personality.
But it's not just about looks - the Shifter Knob Hoodie Cover has utility too. Made of wool, cotton, thread, and polyester, this sham is designed to keep your shifter knob warm on colder days. It is suitable for both manual and automatic car shifters and is ideal for shifters 4" to 5" tall. It will be looser at shorter heights. It comfortably fits knobs up to 2.5" to 3" in diameter.
One of the coolest things about this product is its versatility. It can be used in winter and summer. In winter, it will keep your hands warm when you first get in the car. In summer, it can help protect your gear lever knob from the scorching sun, preventing it from getting too hot to touch.
The hoodie cover is also super easy to clean. It can be washed with your normal clothes, making it a low maintenance accessory for your car.
But let's be honest - the main reason you're going to want this product is for how cute it looks. The hoodie strings can be tied or tightened, so you can adjust the fit of the cover to your liking. It's sure to make your car stand out from the rest, and it's bound to be a conversation starter.
If you're looking for a way to add some personality to your car, while also keeping your gear shift knob warm and toasty, the Shifter Knob Hoodie Cover is the perfect accessory for you.
Lifetime warranty
Dear friends,
We are happy to serve all of you. We guarantee you a zero-risk purchase in TOBEHIGHEST
If the product was broken on the shipping way. Plz e-mail us with clear photos and we will ship a new one to you again. Just e-mail us.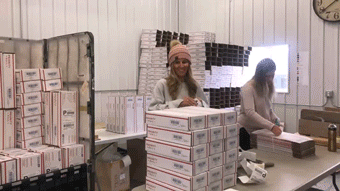 We are committed to making the most meaningful gifts for your loved ones. Follow us!