🦖2X transmitter 1X tray 16X Dinosaur
🦖[Safety of children's dinosaur toys] All bullets fired are under the transparent cover, which helps the ball from flying out. Safe for players. It also has a plastic S-type recycling pipe in the game board, which can retrieve bullets faster. The bright colors make the dinosaurs easy to spot. The transmitter is smooth and round without burrs.
🦖[Multiplayer Competitive Toys] Toddlers can compete with each other and have fun. Shoot the opponent's dinosaur with bullets. If it is hit, the dinosaur will fly out. Whoever scores the most wins. The perfect shooting game for groups and single players.
Lifetime warranty
Dear friends,
We are happy to serve all of you. We guarantee you a zero-risk purchase in Tobehighest
If the product was broken on the shipping way. Plz e-mail us with clear photos and we will ship a new one to you again. Just e-mail us.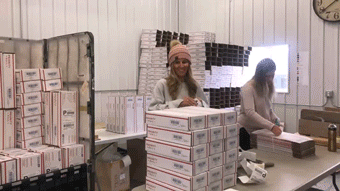 We are committed to making the most meaningful gifts for your loved ones. Follow us!