The perfect way to promote children's interpersonal skills and deepen friendships between children! 🎲
(and create hours of FUN and EVERLASTING memories together 🤩)

"I play this with my grandchildren. This game is one activity that keeps the kids all in one place, cooperating and behaving well."
Why is this super fun toy a must-have?
✨ Fun Building Block Toy: The block puzzle toy has four colors blocks. Each side of the block has different cartoon expressions, and there are 50 cute emoticons on the directive cards.
★ Improving skills: The expression block toy has a cute and fun appearance, so children will quickly concentrate on and enjoy this toy. It stimulates children's attention and enhances their hand-eye coordination, logical thinking, hands-on ability, and fine motor skills.
✔️ Good Social Game: The sturdy packaging box makes this toy portable. Kids can play with their family members as well as their school classmates.
✿ Safe Material: The emoticon puzzle block is environmentally friendly solid wood. The blocks are coated with safe, non-toxic water-based paint without an irritating smell that keeps the colors intact for long. The directive cards with round corners can perfectly ensure children's safety.
🎁 Awesome Gift: The toy box and cards are cartoonish and childish, perfect as children's gifts. The box is designed with thoughtful grooves for children to pick up the cube blocks, which are easy to store easy to carry. No doubt, kids will love this gift.
STEP 1: Shuffle all game cards and deduct them to the table to form a game deck.


STEP 2:
Each player takes a cube of the corresponding color (4 cubes).
Step 3: During the game, the wooden blocks in your hand must be assembled into the same shape as the game card at the fastest speed.
The fastest player wins the game!
📝 Product details:
-Quantity: 1X Montessori Face Change Rubik's Cube
-Material: Wood
-Age appropriateness: 3+ years old
📦 Package includes:
-16 X
cartoon shape facial expressions blocks
-64 X
directive cards
-1 X
manual

Lifetime warranty
Dear friends,
We are happy to serve all of you. We guarantee you a zero-risk purchase in Tobehighest
If the product was broken on the shipping way. Plz e-mail us with clear photos and we will ship a new one to you again. Just e-mail us.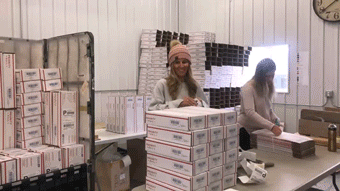 We are committed to making the most meaningful gifts for your loved ones. Follow us!