Christmas tree with lights string models do not include batteries
Let your kids DIY Christmas tree. Is it possible?
Christmas is full of mysteries and surprises for children. It is the wish of many children to be able to DIY a Christmas tree. Our Montessori DIY Felt Christmas Tree Kit offers endless creative possibilities to fulfill your child's wishes perfectly.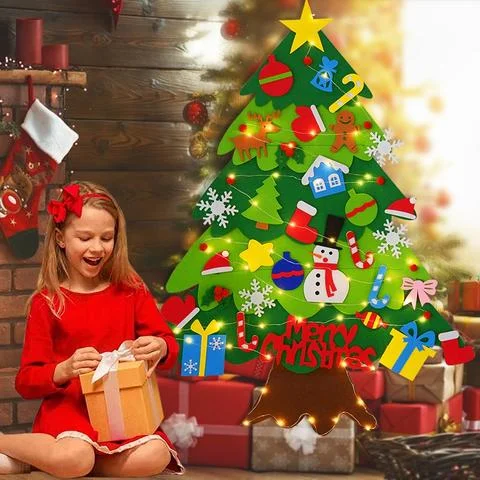 The most popular and wonderful felt ornaments for Christmas and New Year.
The Christmas tree is made of felt material. Thirty-two kinds of detachable felt ornaments are the most popular novelty Christmas tree decorations for the new year (Santa Claus, Snowman, Snowflake, Christmas stocking, Christmas hat, candy, bell, etc.); it is very suitable for children to grasp and play with little hands, they can easily place Christmas tree decorations on the surface of any object. A perfect gift for Christmas.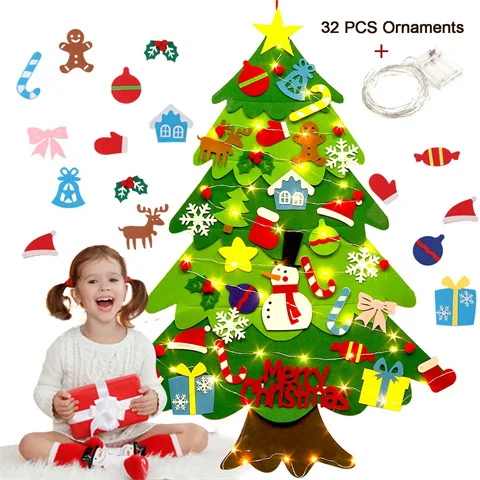 Creative games satisfy children's curiosity.
Felt Christmas ornaments kits with many different decorations are popular on social media. Removable decorations offer endless possibilities. Kids DIY Christmas tree wall at New Year, learn how to decorate a Christmas tree and creative DIY decorative effects. Curiosity lets children immerse in it and grow in confidence.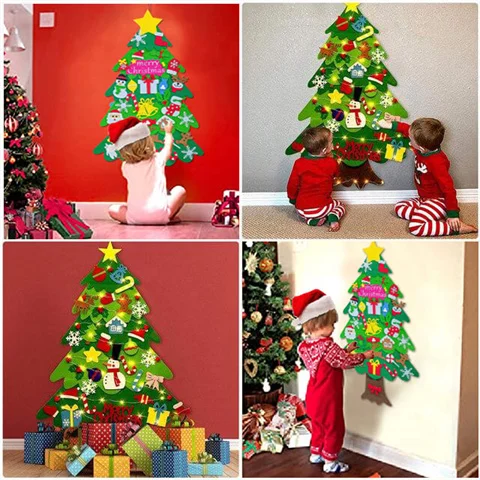 It is the best DIY felted Christmas ornaments.
Unlike glue, the hook and loop are sewn to the felt material tree, and the wiring is strong and not easily pulled away by children. When your child is under 18 months old, you need to accompany the child to make a Christmas tree, which helps to encourage your child's creativity and is very helpful for young children's hand-eye coordination training, fine motor skills, and color recognition. At the same time develop their imagination and problem-solving skills.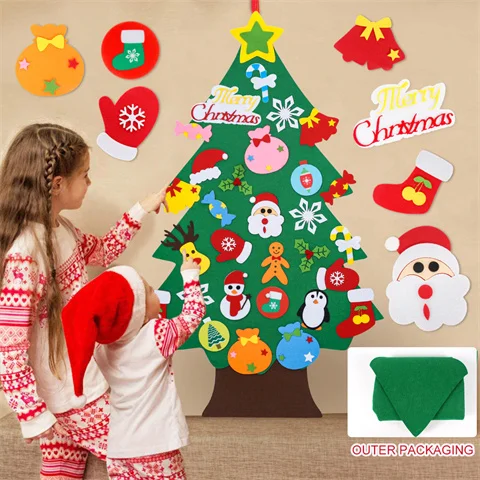 Promote parent-child interaction.
The Montessori educational insights of view advocate that parents participate in children's games during the holidays, which is the value of a DIY Christmas tree. These Christmas tree decorations have Vibrant colors that will make a child fall in love with DIY and freely decorate their own Christmas tree on green felt fir and cypress. You can spend time with the kids making cute Christmas wall or door decorations, hang greeting cards, post annual family photos or family news, and perform the story of the birth of Christ, and This is both interesting and meaningful!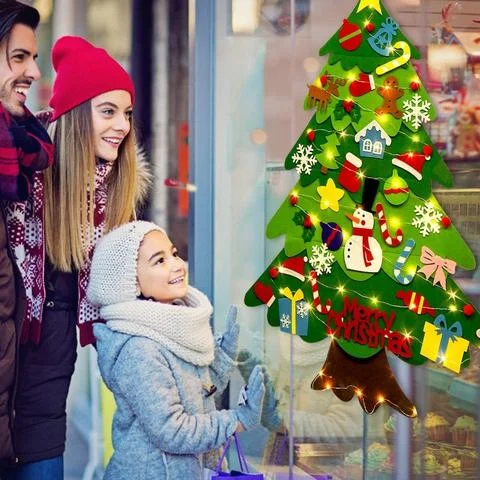 That could be reused felt Christmas tree.
It's sturdy, compact, easy to store, and foldable for packaging. After taking it out, you can level it with an iron and then hang the tree on the wall or door perfectly. You can enjoy it year after year.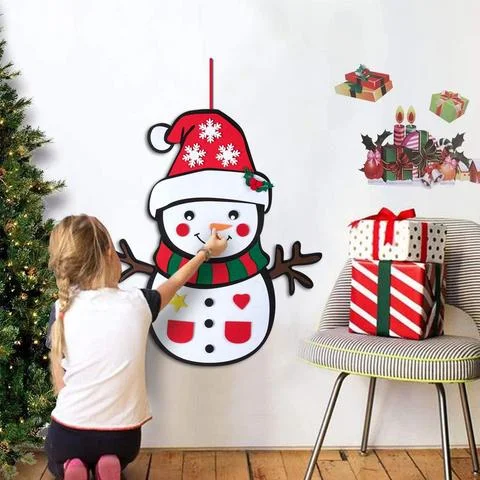 Are Felt Christmas Trees Safe?
Unlike other Christmas trees, our Felt Christmas Ornament Kits are made of safe and environmentally friendly materials, non-toxic and odorless; they have no sharp edges so that you can enjoy the holidays confidently.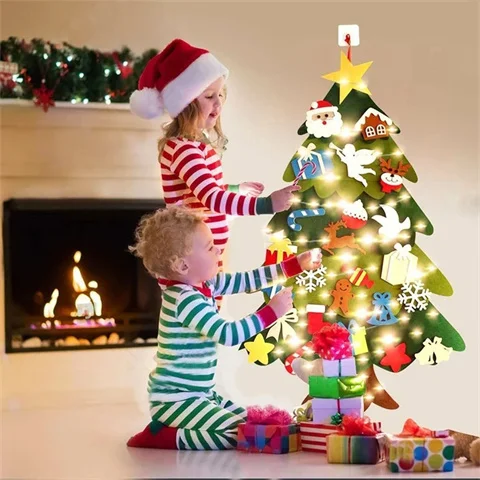 Unique Christmas gifts for 2022
This Christmas, the gift ideas for best friend is to choose a felt Christmas tree to give to each other's children so that the children's most anticipated wishes will come true!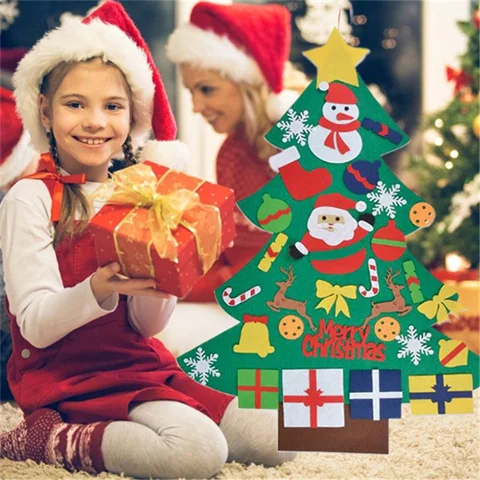 Lifetime warranty
Dear friends,
We are happy to serve all of you. We guarantee you a zero-risk purchase in TOBEHIGHEST
If the product was broken on the shipping way. Plz e-mail us with clear photos and we will ship a new one to you again. Just e-mail us.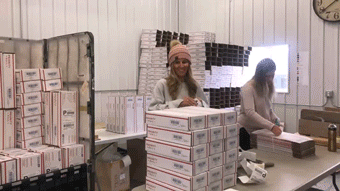 We are committed to making the most meaningful gifts for your loved ones. Follow us!