It's a great work surface that cleans up easily
Silicone painting mat has a collapsible attached cup with brush holders on the side and top, built-in paint wells, and brush rests. Keep clean while creating efficiently
The silicone art mat crafts have a raised ruler on the left side - across the bottom of the mat. Efficient creation while providing more convenience
The size of the silicone artist mat with a water cup is 20×16 inches. The slightly raised edge keeps everything on the art mat.
Lifetime warranty
Dear friends,
We are happy to serve all of you. We guarantee you a zero-risk purchase in TobeHighest
If the product was broken on the shipping way. Plz e-mail us with clear photos and we will ship a new one to you again. Just e-mail us.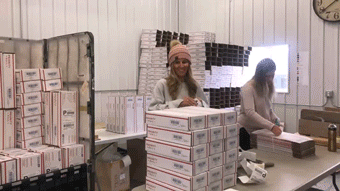 We are committed to making the most meaningful gifts for your loved ones. Follow us!