A FUN WAY TO LEARN BASIC THINGS AS WELL AS OVERALL COGNITIVE DEVELOPMENT

This is a joyful combo of multiple games with rich Montessori contents
- kids will never get bored with the puzzle games when they enjoy sorting colors of the rings, counting the pieces, stacking blocks, naming the colors, fishing, simple math operation, putting the counter rings on the wooden pegs. It's a gift toy for kids above 3 years old.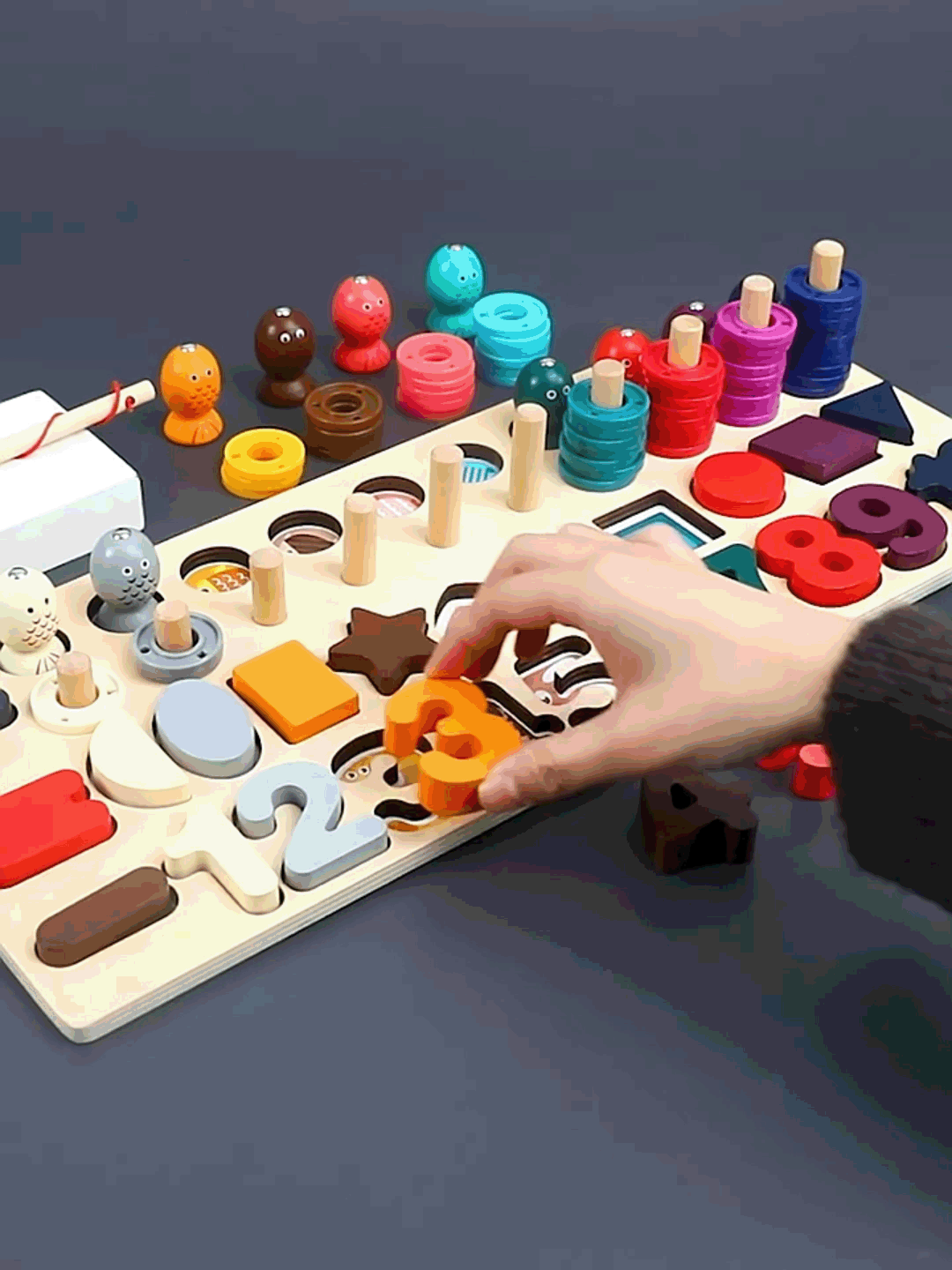 ✅
Appropriate for 3 - 5-year-olds
✅ Made from REAL, solid wood

✅ Vibrant colors

✅ Easy to use & perfect size for little hands

✅ Puzzles
: fishing 🎣, counting 💯
, sorting 🔴🟦
, and stacking 🧿
Fishing Game
- catch the designated fish according to the colors by the magnetic poles, improve their fine motor skills and promote confidence and self-esteem by helping them catch the right fish with the magnetic pole.
✅
Give your toddler a
head start
✅
Equip your child with
learning skills
✅
Reach their developmental milestones sooner
✅ Develop patience, attention, critical thinking, coordination

Package included
- (1) 10*Numbers; (2) 10*Shapes; (3) 55*Plastic O-Rings; (4) 10*Fishes; (5)1*Fishing Rod ; (6) 3*Symbols
Lifetime warranty
Dear friends,
We are happy to serve all of you. We guarantee you a zero-risk purchase in Tobehighest
If the product was broken on the shipping way. Plz e-mail us with clear photos and we will ship a new one to you again. Just e-mail us.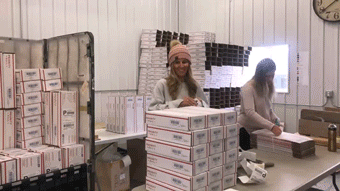 We are committed to making the most meaningful gifts for your loved ones. Follow us!